EOA – SPECIAL INTEREST GROUPS 2015
BEYOND TRADITIONAL OUTSOURCING  (facilitated by 
)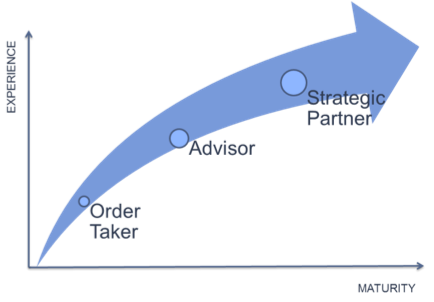 Moving up the Maturity Level
in Partnerships ?
EOA Belgium and UCB invite you to an interactive workshop addressing following questions:
How do we define "Maturity" in a partnership?
How do you evolve from a supplier relationship, or order taker, to a strategic partner relationship?
What are the steps and the various dimensions to consider?
What are the benefits and the risks?
Expect an open discussion on how to build your "Partnership Maturity Model" starting from the experience of UCB blended with views from the participating SIG meeting attendeess.  You can expect views from representatives from other companies, academia and service providers.
Agenda:
11:45 Reception
12:00 Welcome & Snack
14:00 Wrap-Up
14:30 End of Session